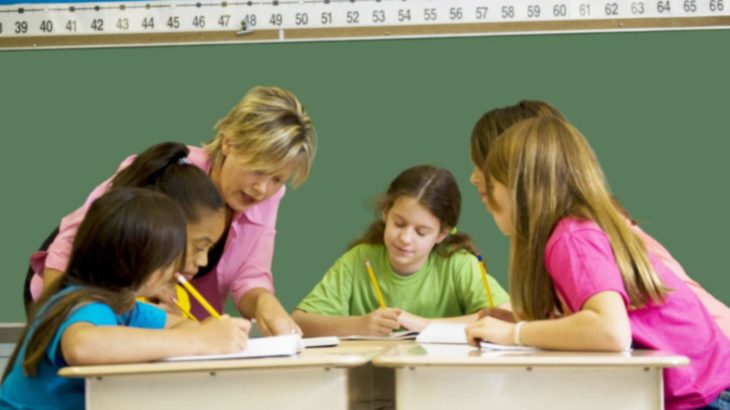 Make Teaching Schools more practical and more centered around effect
Make Teaching Schools more practical and more centered around effect.
Self-enhancing educational system: Are we about there yet? Moving advances.
Two or three weeks prior I composed a blog that trailed a portion of the thoughts from my inaugural address on 18 March. In it, I distinguished four criteria for a self-enhancing educational system and I set out four unmistakable arrangement approaches that the Government is taking after at the same time and a portion of the pressures and issues that that causes.
The enormous hazard here is that a two-level framework will rise, in which the certain schools and pioneers flourish, yet the rest of in light of the fact that they don't have the ability to self-progress.
Presently I need to recommend some conceivable routes forward. My reasoning here begins with an acknowledgment of David Hargreaves' center contention that if England's 21,000 schools are to be self-sufficient, with negligible outer support, then the vast majority of them should work in profound organizations that give test and bolster and that address the issues of each youngster.
We realize that accomplishing such profound associations is seriously troublesome: as indicated by the OECD, organization is a defenseless technique – all it takes is for one school to break positions and act aggressively and its accomplice schools will feel exceptional weight to do likewise.
When I work crosswise over neighborhoods do see some truly energizing association game plans developing, regardless of whether as a major aspect of institute trusts, showing school organizations together or other nearby reactions to change.
However, the more extensive picture I see is considerably more blended. Frequently, a gathering of visionary head instructors in a region is striving to create school-drove approaches, yet they gripe that different schools aren't generally captivating and contributing. When you converse with those different schools they regularly feel mistreated by responsibility, which keeps them from watching out past their school, as well as they feel suspicious about the thought processes of the visionary heads.
So what may be finished? The Government's present approach is about decreasing focal and neighborhood bolster with the expectation that a self-enhancing framework will suddenly develop.
Rather, I think we have to perceive that the framework needs additional time and support to grow profound organizations that address the issues of each school and each kid. A few ranges are more develop than others as far as how schools are cooperating, so we require a separated 'nearby arrangements' outlook. In less develop territories schools require help to fabricate their ability to go up against additional. Such help may incorporate the assistance of workshops for Governing Bodies and heads to shape a common vision, bolster for developing framework pioneers and thorough assessment and criticism circles.
So here are a few suggestions:
build up a changed, intelligent vision for change that is focussed on supporting the improvement of a self-enhancing framework for all schools, including by halting or reshaping approaches, (for example, showcase based changes) that diminish that vision
make a financial plan for building limit. I would do this by topslicing 0.5% of the current schools spending plan, the Schools Block Allocation. This would give around £150m every year, of which 100% ought to be made accessible to schools
receive Ofsted's proposition in the Unseen Children report for neighborhood in the least performing regions
make Teaching Schools more practical and more centered around effect
offer financing that higher performing territories and organizations could offer for in the event that they had a trustworthy proposition for how they would pass more noteworthy obligation regarding school change to schools after some time create prove educated instructing, including by delaying any further development of School Direct until an assessment has been finished up to comprehend what works.
I can see two conceivable situations for the voyage we are on towards a self-enhancing framework.
The first is drawn from Mortal Engines, the astonishing arrangement of books by Philip Reeve. In a post-whole-world destroying world, London is simply the principal city to move onto wheels, with the goal that it can then eat up and resource strip alternate urban communities and towns in its way, compelling their residents to act as slaves. Obviously, alternate towns and urban communities go with the same pattern by moving themselves onto wheels, and the world rapidly plunges into a ruthless battle for the survival of the fittest. As this happens, a whole conviction framework – known as civil Darwinism – rises to depict and legitimize the way of life that has built up: the encapsulation of a two-level framework.
The second is the Tour de France: cyclists contending in an extreme expert game with clear and predictable tenets, upheld by master mentors and the best gear cash can purchase. The basic point here however is that despite the fact that cycling shows up an individual game, it's especially a collaboration: the national groups cooperate, for instance by alternating ahead of the pack keeping in mind the end goal to fart resistance. In the event that the lead cyclist gets a cut then the entire group will sit tight for him to get back out and about. In the event that they are effective they share the prize cash.
I believe we're seeing both situations playing out on the ground. Cooperation will dependably stay defenseless against the more grounded aggressive weight, so strategy must accomplish more to help ensure it is not pounded.
Edited By articlesworldbank.com